Demand for Airconditioning is rising with a rapidly changing weather and growing middle class. According to International Energy Agency (IEA), there will be 5.6B air conditioners installed around the world by 2050.
This could mean that over the next 30 years, 10 new air conditioners will be sold every second – and the trend is rising. Today, almost 17% of global electricity consumption is due to cooling and air conditioning.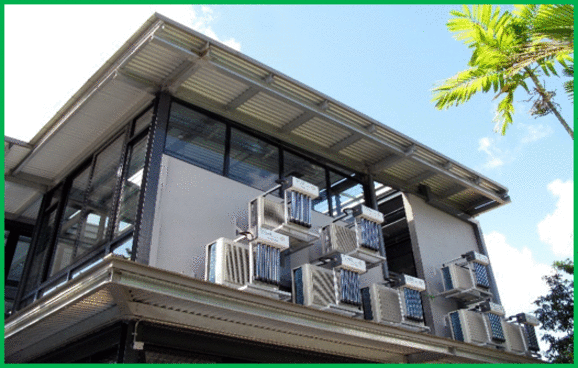 How can we enjoy cooler indoor temperature with having the guilt of causing the rapid increase in outdoor temperature due to air aircon usage?
We have found a way to we mitigate the impact of global warming caused by air conditioners:
By harnessing the heat dissipate to the environment from the compressor to power back the compressor, less heat is thrown to environment and up to 55% energy can be saved.
Incorporating Sustainable Solar Thermal Energy
Proprietary cooling system applying solar thermal technology and incorporating a thermal collector with evacuated tubes to harness renewable solar and ambient heat throughout the entire day.
World's Most Energy Efficient Cooling System
Therm-Aire is the world's first solar thermal hybrid air conditioning system, reducing energy consumption by up to 55%. With average Coefficient of Performance (CoP) of above 5, Therm-Aire is highly cost effective with average Return on Investment (ROI) of 2 years.
As heat is always available in the surrounding, this hybrid air conditioning is capable of round the clock operation. In general, aircon usage in normally higher during the hot days which also means more heat to harness.
The Hotter the Better!

– Colin Chia, Inventor of Therm-Aire